MIS & Josh VanHorn Featured in NRMLA Magazine
As seen in the latest issue of NRMLA's Magazine, Josh VanHorn was asked about his insights in the appraisal space.
A Closer Look at Issues Facing the Appraisal Industry – NRMLA (nrmlaonline.org)
A Closer Look at Issues Facing the Appraisal Industry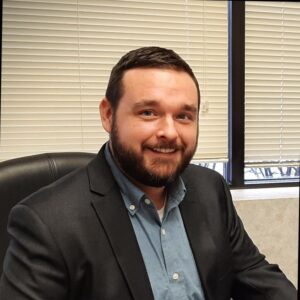 Reverse Mortgage magazine outlined some of the issues facing the appraisal industry in its March/April 2022 edition, which can be found online at www.nrmlaonline.org/. Here is a closer look at some of those issues from Joshua Van Horn, senior vice president and chief appraiser at Mortgage Information Services (MIS), an Ohio-based company that provides title, settlement, valuation and other mortgage-related services. MIS is an appraisal management company (AMC) that opened in 1990 in Cleveland, where it has its national processing center and headquarters.
Reverse Mortgage: What do you see as the primary challenge with appraisals?
Joshua Van Horn: For appraisers themselves, challenges include rapidly changing technology, new requirements and measurement standards on the conventional lending side and trying to manage client expectations while attempting to provide credible valuations in a climate of unprecedented increases in value. From an appraisal management and appraisal user perspective, maintaining and providing consistently swift turnaround times has been a challenge over the last couple years. The primary challenge with speed in the recent past has been lower interest rates leading to increased demand and a finite number of appraisers to perform the appraisals.
Currently, the interest rates are on the rise and some markets are certainly seeing a return to less overwhelmed appraisers. However, the logjam experienced in more rural markets and those with the highest demand for appraisal services continues to present challenges when trying to decrease the turnaround times. The need for increased speed and high-quality results is even more crucial as a borrower's rate is at risk of rising much faster.
All of that said, there is reason to be hopeful. New technologies are on the rise, and the industry is starting to see a renewed interest of those wishing to enter the industry.
RM: What about the unique challenges with reverse mortgages?
JVH: With regard to reverse mortgages and FHA appraisals, the pool of appraisers is even smaller due to HUD requiring a state-certified appraiser credential as opposed to the requirements for conventional lending, which allow both certified and licensed-level appraiser credentials. Although a bipartisan bill was passed in the Senate in May of 2021 to allow state-licensed appraisers to perform HUD appraisals, the bill remains stalled and continues to limit the amount of already state-licensed appraisers who could quickly be added to the pool of appraisers eligible to perform FHA and reverse mortgage appraisals.
RM: Is recruitment difficult?
JVH: As a national AMC, recruitment will always be an ongoing process. Over the past few years and before the interest rates began to rise, it was more difficult for all appraisal providers to recruit in certain rural markets and those with high demand and limited options. Managing, maintaining and continuously building a strong panel of experienced appraiser professionals is vital when considering the qualifications needed for FHA, as well as the even greater emphasis upon superior quality and experience for the often more complex assignments we encounter under the jumbo/proprietary reverse loan programs.
RM: Any thoughts on what mortgage professionals can do to make sure the process goes more smoothly?
JVH: Setting realistic expectations regarding turn times, the level of property inspection and the valuation process all greatly improve efficiency. To that end, having an open line of communication with your appraisal provider is very important. Simple conversations explaining the appraisal process to the borrower, the types of repair items FHA appraisers look for, and advising them to be sure access is available to all areas of their home, including attics and crawl spaces, can greatly reduce the need for additional inspections and delays. This is especially important in the reverse mortgage industry when assisting a senior borrower with limited mobility, as these scenarios may require a family member or caregiver to be present.
Helping the borrowers to understand the appraisal process itself is also important. Borrowers should be cautioned not to simply set their value expectations upon an online estimate or a flyer received from a local real estate agent. While automated valuation tools have the potential to be similar to an appraised value, they are also often very different.